The 41st Annual Bidwell Classic

Saturday March 4, 2017
5K, Half Marathon and
Half Marathon Relay
Bidwell Classic Race Information
---
2016 Almond Bowl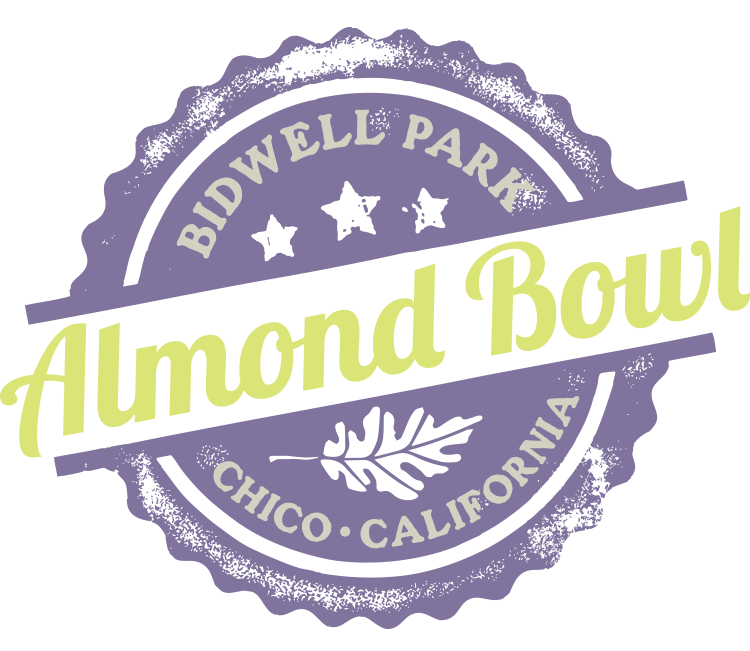 Sunday, November 6th
---
2016 HOT Half

Sunday, October 9th
---
2016

Independence Day 5K

Monday July 4, 2016
5K Fun Run / Walk
---
2016 Masters 4 Mile Race
Join Chico Running Club once again for the 4 mile Masters Race!
We are proud to bring back this race for the more mature crowd.
We bring you the flat and fast course that begins and ends at Cedar Grove. It's your chance to show your peers that you've still got it.
Sunday May 1, 2016
---
Chico Running Club's
2016 Four Race Series
Run 4 of the 5 Chico Running Club races in 2016 and earn a fantastic prize!
There are two requirements this year:
1. Run the following races:
Bidwell Classic (March 6)
the 4th July 5k OR the Masters 4-Miler (for the 40+ crowd only!) (May 1)
the HOT Half and Quarter (October 9)
the Almond Bowl (November 6)
2. One of the four races must be a half-marathon relay. If you are in need of a relay partner, you can request one on The Chico Running Club Public Group Facebook page. If you are already signed up for the Bidwell Classic and want to change to a relay, you can e-mail chicorunningclubreg@yahoo.com to request the change and pay the difference.
If both requirements are met, you will automatically entered in the series!
Chico Running Club will track your entries, your distances and times. All you have to do is run! Upon completion of 4 races you will be sent an email to pick your size of your prize. Exact style of prize not determined yet!
---
The 40th Annual Bidwell Classic

Sunday March 6, 2016
5K, Half Marathon and
Half Marathon Relay
Bidwell Classic Race Information
IMPORTANT: Bidwell Classic 2016 - DATE CHANGE
Due to unforeseen circumstances, we've had to change the date for this year's Bidwell Classic. The 2016 Bidwell Classic will now be held on SUNDAY, March 6th. We apologize for any inconvenience. Please contact Chico Running Club Registration at ChicoRunningClubReg@yahoo.com with any questions or concerns about your existing registration.
---
Please join us at 5:30pm on the 2nd Monday of the Month at Round Table Pizza (2201 Pillsbury Road).
The club provides pizza and salad to our members so we can socialize and discuss upcoming events.
---
Monthly Club Meetings
2nd Monday of the Month, 5:30pm at
Round Table Pizza (2201 Pillsbury Road).
---
Run with Us
We meet every Saturday and Sunday for group runs. Check the Facebook page every Friday for the weekend schedule. We also have semi-regular mid-week runs on Tuesdays and Thursdays. Here are our normal meeting spots:

One Mile - Outside the bathrooms in the parking lot north of the pool (on the side of Vallombrosa Way)

Hooker Oak - In the parking lot in front of the softball fields, by the main lot entrance.
---
Training Programs
Two local companies, 212 InMotion and Fleet Feet Chico, are offering training programs for our races and other local races. You can find more information at the links below.
212 InMotion's Training Programs
212 InMotion's Site

Fleet Feet's Training Programs
---
Contact Us
The Chico Running Club hosts fun runs/walks for members and the Chico community, and organizes foot races for participants from all over California.
Email:chicorunningclub.crc@gmail.com

PO Box 1182
Chico, CA 95927
---
Discount for CRCers
We recommend our local Fleet Feet for your running and triathlon gear needs.
If Fleet Feet can't track it down for you, Running Warehouse extends a 15% discount to CRC members. See link to right.
---
If you are an active member of CRC email us to confirm membership and receive a discount code for Running Warehouse.
---
Premier Sponsor

Jesse Smith, D.C., waives all evaluation fees for members on an ongoing basis.
.